Technology is a beautiful thing.  Until it isn't.
In my hiatus from writing this blog Google stopped supporting Feedburner – the tool used to distribute my postings magically to your mail box.  They haven't closed it, they simply no longer support it.  It's in a state of limbo.  I can't make changes and I can't turn it off.
I've now switched everything over to Mail Chimp, with reliable customer service and functionality.  We think we've got you in the new system but have no way of guaranteeing that since we can't access the list where you originally subscribed.
If you wish to continue receiving the (mostly) weekly blog and (very) occasional newsletter and MORE IMPORTANTLY, don't want two emails in your already full mailbox, (one from Feedburner and one from Mail Chimp) I have to ask you to do two things.
1.  Unsubscribe from FeedBurner.  You can do that at the bottom of the email in which you received this post.  If you have opened it in your browser, you'll have to go back.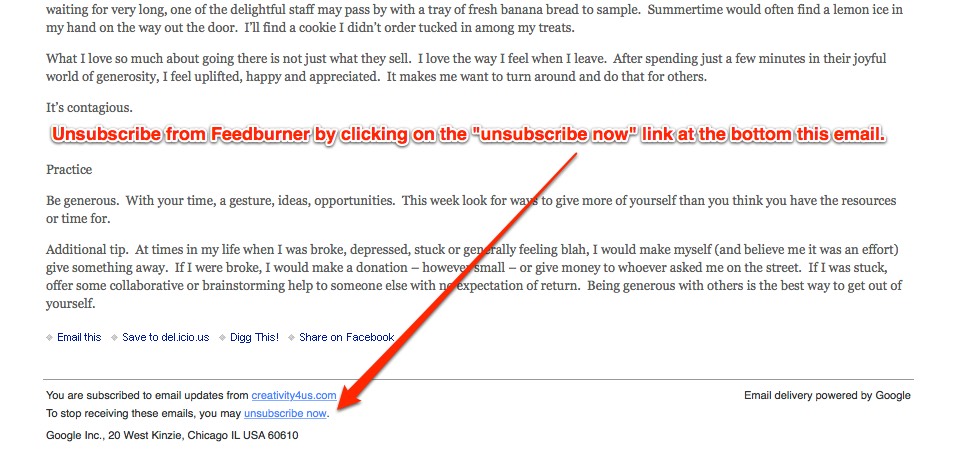 2. Subscribe to Mail Chimp.  If you are already on the list, it will tell you and you don't have to do anything else.  If you have a new email you would prefer to use, you can use it to subscribe.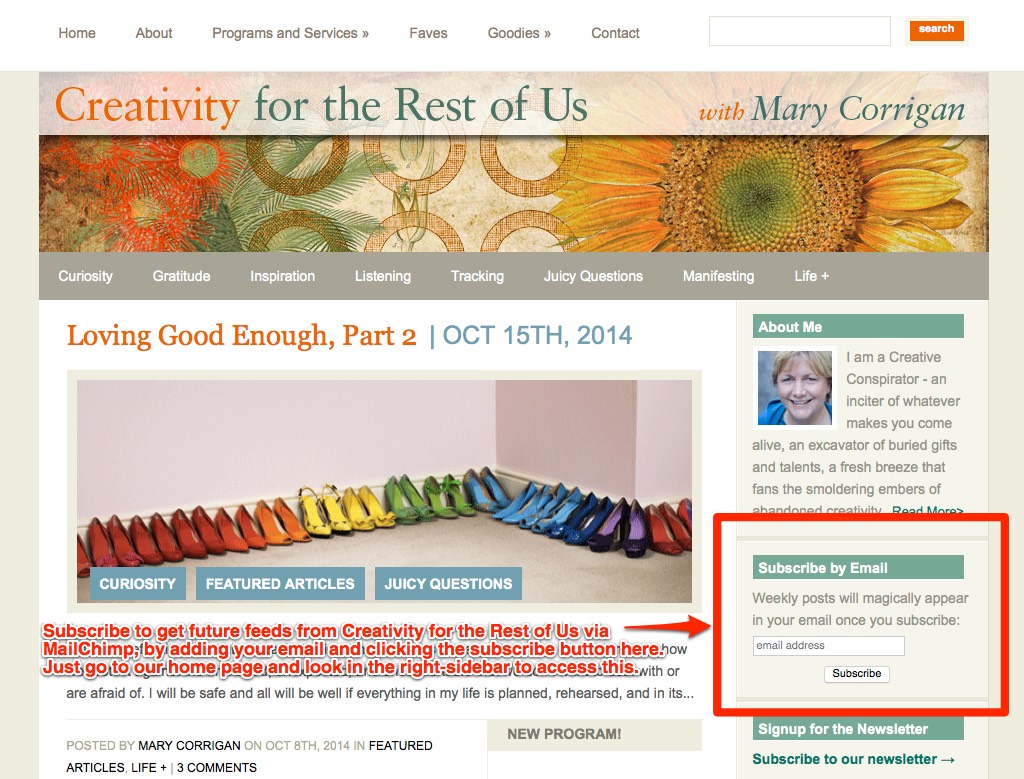 I am grateful for your patience and for reading Creativity For the Rest of Us as it continues to evolve.  You can look forward to the next iteration as it unfolds.
In the meantime, enjoy.