Posted by
Mary Corrigan
on Sep 14th, 2011 in
Life +
|
4 comments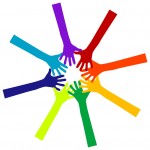 In teaching the Creativity in Business program, we often start by asking people to rate themselves on how creative they think they are.  It's always fascinating and informative to witness. It is the rare bird that claims the high end of the spectrum without equivocation.
For many people, the metric they use for assessing their creativity is comparison. If we don't know the people we're comparing ourselves to, we use subtle (or not so subtle) physical cues to suss them out – clothing, hairstyles, shoes, prevalence of body art.  If we know some members of the group, we rank ourselves based on our perception of how creative we think others are.
What's the point?  The point is it's not a contest.  This is not a zero sum game – where my gain is your loss or vice versa.  We can have 20 people in a room who rate themselves as a 10 on the creativity continuum and they are all right.
Creativity does not operate on a bell curve. The more, the better.  The more of us who own that we are all naturally creative and actively appreciate it when we see it in others, the more creativity there is available for everyone else.
Creativity by its very nature is abundant.  It operates like the Vacuum Law of Prosperity.  The more you give away, the more you get back.  When we clear away the clutter of comparison and envy, more space is available to express our true nature.
Think about it like solar panels on your roof.  When we fully claim and freely shine our natural creativity for all the world to see, we are contributing to the storehouse that is available for everyone else.  Celebrating when we see it in others, creates more for the whole system.
 Always be a first-rate version of yourself, instead of a second-rate version of somebody else.  ~Judy Garland
We can increase our own creativity by extending generous appreciation wherever we notice it in others — someone who makes an extra effort, volunteers additional solutions or new ideas, eases our burden in any way, or makes us laugh.  It's been proven that teams that laugh together are more creative.
If there was ever a time when all of our creativity is needed, that time is now.  It's your choice whether to squirrel it away or share it freely.
PRACTICE
Share the wealth.
See how generous you can be this week. Give ideas away without taking credit.  Offer appreciations, gratitude, and anonymous acts of kindness.
Answer your next phone call with a smile and see what effect it has on the conversation.