Posted by
Mary Corrigan
on Feb 9th, 2011 in
Life +
|
0 comments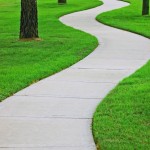 Don't ask what the world needs. Ask what makes you come alive, and go do it. Because what the world needs is people who have come alive. – Howard Thurman
No one else can tell you what makes you come alive. You are the only person in the universe with your unique set of gifts, dreams, loves and experiences. That's why YOU are the expert on you — not your parents, not your sweetie, not your friends, not the media, and certainly not society at large. You.
Creativity is who we are when we are being truly ourselves —without pretense, without our shtick, and without the need for approval. Creativity is not WHAT we create. It is a mindset, a way of living and being in the world.
For many of us, our creativity is not a territory we have spent much time exploring. For one reason or another – and usually early in life – we made a choice not to pursue that journey. We stood on the dock waving goodbye while others (who we determined were the creative ones) set sail for exotic lands. The good news is that with the right instruments, anyone can become a seasoned traveler.
The secret to living a creative life does not come in a bottle with a childproof cap. And there is no one size or plan that fits all. But I can tell you this: It takes courage, a mindset for learning, trust, and a double dose of curiosity.
Think of this blog as a traveler's guide to rediscovering your creativity. I will share what has worked for me. It won't all resonate for you — and that's the beauty of it. You will take what you need and make your own way. In fact, you will be creative about rediscovering your creativity!
What makes me a valiant guide for this journey is that everything I teach comes from my own experience. My life is now abundant in joy, love, and meaningful work. It certainly didn't start out that way. It was messy at times and I made lots of mistakes. Two principles kept me on the path, though: Keep learning and keep moving forward.
This blog combines thoughts and learnings from my "travels" with practices and activities that I invite you to experiment with. There is also social space for you to share what you learn with others.
Why am I doing this blog? Because I can't not do it. The heat of my creative fire requires me to ignite it in others. I'm being selfish, really. I want more playmates! And in the meantime, I think it will make the world a better place.